Susanne Riemer and Wilhelm Geschwind play songs of the good life
For hours for two or even alone Susanne Riemer brought the very latest CD of the duo Riemer/ Geschwind with the title "Ton in Ton" to potential interested parties on her bicycle in the last weeks. In these encounters, she was always concerned with a minimum distance. Very close, at least acoustically, on the other hand, she is recorded in twelve compositions from her pen and mixed by the multiple Grammy Award winner, the sound engineer Klaus Genuit, known from his work with the WDR-Bigband.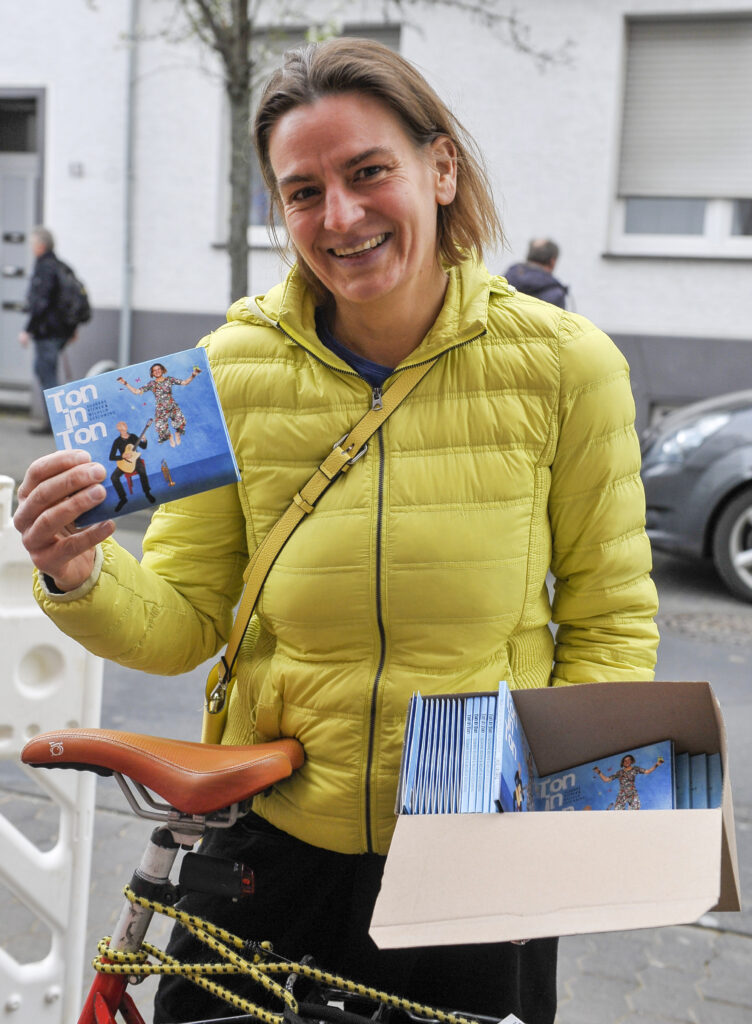 But it is not only for this reason that the silver disc is nominated for the "German Record Award". From time to time Susanne Riemer sings her precisely drawn mood pictures of the good life, some of them in Badorfer Platt, quietly or in a chattering tone. Her concert audience has already heard some of it live, such as her song about the "Allergies in Abundance", the ode to the cathedral city "Chille in Kölle" or her romantic tribute to an underestimated season in "Altweibersommer".
But there are also new ones. In very harmonious triads and a catchy country beat, which actually loves exciting chords and refined rhythms, she finds in the title "Pre-Christmas Shop" a conciliatory attitude to the ambivalent cosiness of "cinnamon-powdered marzipan cart spoons" and "Marshmallowkakao" already in September.
In the song "Ton in Ton" she dances a cheerful melody in the Dada-like succession of sonic names of Swedish furniture models. In "When I'm a man," she bluntly recounts the rocky path as a trumpeter in the male-dominated world of jazz trumpet: "Girls to play this properly you need eggs."
By the way, she uses her trumpet in some songs just like her voice. Sometimes it literally changes between the two in the middle of the sentence and then it is as if the brass instrument even speaks words in the rich middle.
For her solo excursions into free music, her speed forges a steady, rhythmic and melodic framework. He masters the art of playing bass lines and guitar riffs simultaneously on his specially tuned instrument, with his feet still drumming the beat. Only as a soloist he is not heard on the record. "Like, I don't have any fingers free for that," he says.