Stefan Böhmer likes to sing, but above all he plays Concertina
Concertina?
An accordion that conducts air currents via a bellows train over metal tongues, similar to an accordion. In contrast, however, it plays individual tones throughout (source: Wikipedia).
Böhmer has done intensive research. "I play Concertina, to be precise, a Maccann duet concertina, mine is almost 100 years old and was built in London in 1916 by the company Wheatstone. Maccann-Concertinas are quite rare, it is estimated that there are about 200 active players worldwide."
And perhaps even rarer, the delicate folk instrument is played electrically reinforced in combination with tongue-buckles and foot beats to a looper, as Stefan Böhmer likes to do. He unleashes large, organ-like sounds "from Hell" on the small part. He plays catchy songs from blues and rock, such as the blues "Dust my Broom", almost as old as his instrument.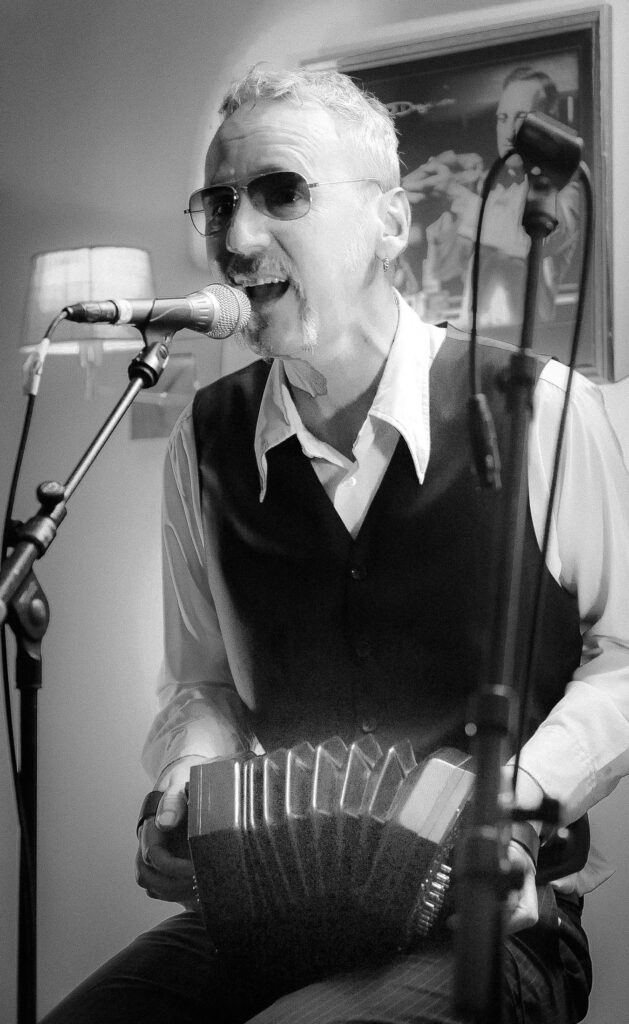 And Böhmer has already recorded his own disc in 2017, admittedly it is no longer so fresh. According to good old protest song manner, the CD with the title "Tax Evasion" is musically completely rooted in rock and blues. Here he is targeting the tax evasion of large companies.
They are titles like "Goodbye Mr. Rich", "Bankaccount in Switzerland" or "Delaware Loophole" in which he traces tax havens. To do this, he has done some good research, such as Amazon, Apple, E.ON, Pepsi, Ikea, Starbucks, Google, Volkswagen and how they systematically avoid all hot tax payments.
Where Stefan Böhmer will soon be heard live and the "Tax Evasion" can be found here on his website www.musikboehmer.de and you can find even more music here on You Tube