"Safe cultural format"
Under the title "Lines" Ute Messirek shows large-format pictures in the forum :terra nova. One thing connects them, they are quite colorful and non-objective. "A new and exciting world without duties and regulations" opened up ten years ago – "at a more mature age", says the Bedburg painter herself.
Photo: City of Elsdorf
With acrylic paints, she uses various techniques, applying paint with the spatula or sponge and pouring liquid paint onto the canvas. Ute Messirek explains that she sees the opportunity to give shape, colour and form to her feelings, moods and emotions, to the "inner world to the outside",.
The pictures were often colorful and looked three-dimensional because of the thick paint application, as in the picture called "Farbcastell", a title that she chose as a pun to the very similar-sounding paint manufacturer and his crayons."Rainforest" or "winner colors" included abstractly bright images, he says.
High luminosity
But there are also those who expressed other moods more cautiously, "when I'm not so cheerful" – gloomy, metal-colored views.Jute tape and mosaic stones are sometimes part of the material selection, incorporated into the colour bed. Or canvas made of smooth synthetic fibre, which with high-gloss acrylic paint allows the paintings their own luminosity, according to the painter.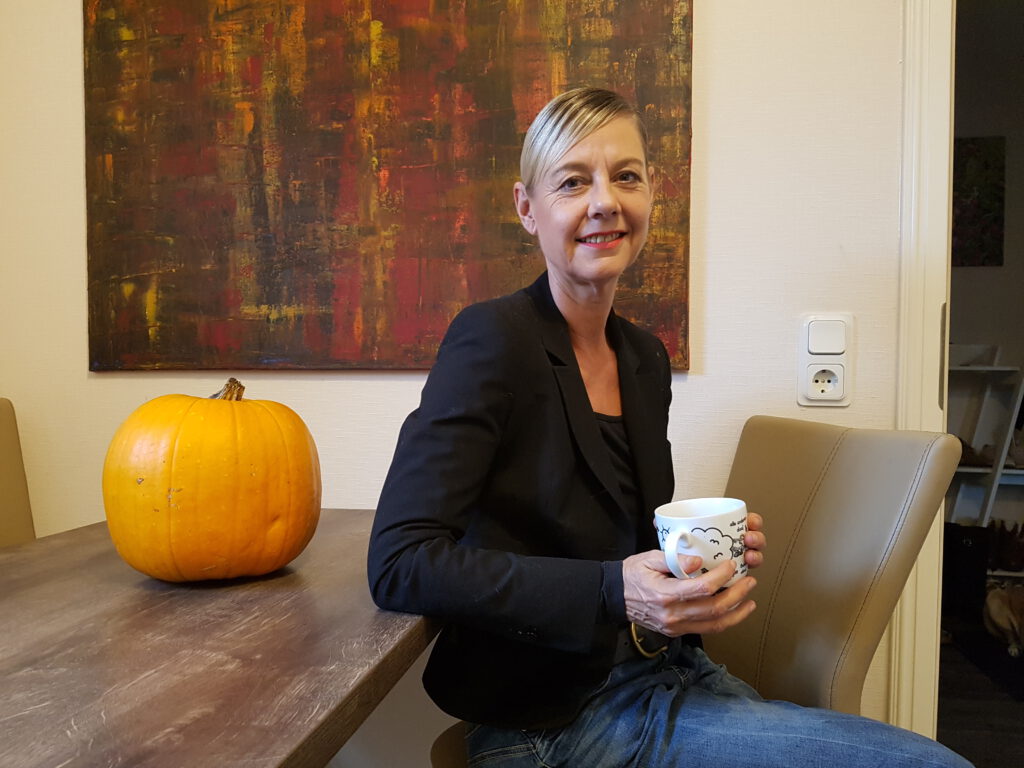 In a charming contrast to the pictures, the exposed concrete aesthetic of the upper floor was shown in the Forum :terra nova – located directly on the edge of the Hambach lignite opencast mine. The exhibition by Ute Messirek is already the 9th Exhibition in the exhibition series "Art: im Forum" created by the city of Elsdorf almost five years ago.
"The cultural location of Elsdorf has grown impressively and steadily for years. Even in this difficult time, it is important to us to be able to offer permitted and secure cultural formats. We support cultural professionals in the best possible way in the crisis that has been going on for months," emphasizes Robert Wassenberg from the Elsdorf Cultural Department.