A family photo with Charlotta, Olaf, Barbara, Karolina Siefken and dog Balu was recently taken by a friend.
The Incredible Happens
The majority had only heard of Corona from the news when the pandemic had already arrived in her personal environment for Barbara Siefken. On March 9, 2020, her internet blog begins with the description of her cousin Cessi: "All the men stand in the parking lot at our GP and get tested!"Just from Ischgl, the partner of the cousin, her brother-in-law and some friends had come home, Barbara Siefken explains.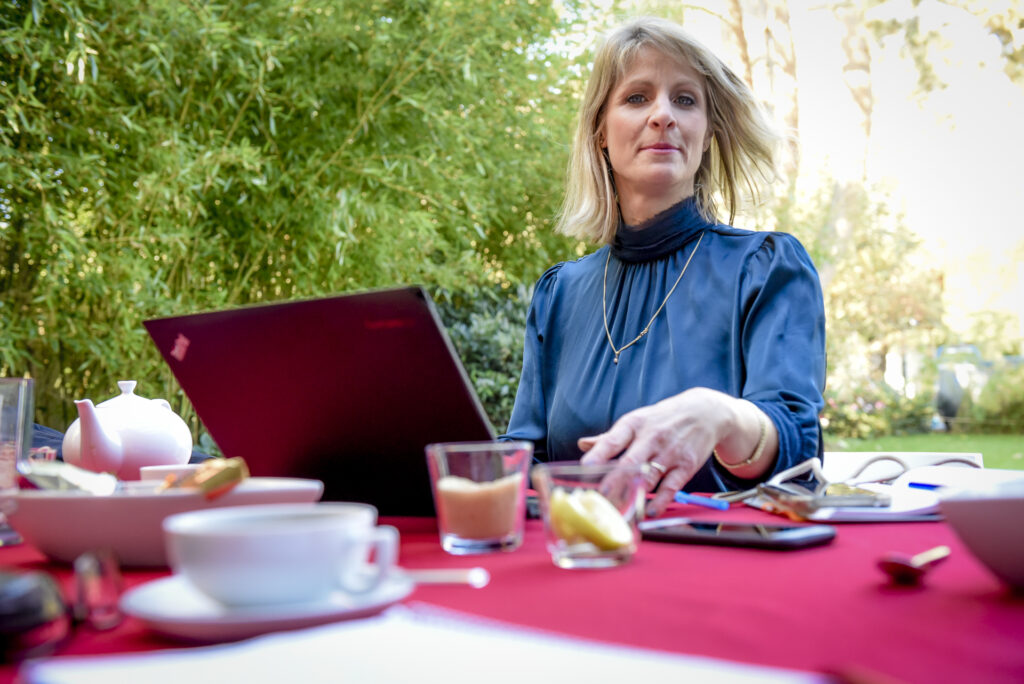 She agreed to a conversation on the terrace of her house. She is careful these days, takes the call to avoid contacts seriously, and carefully thinks about which ones are necessary and which are not. The respect for the virus is no coincidence, she experienced 15 years ago how her husband Olaf had to be weaned from the ventilator after pneumonia and she cared for her 80-year-old aunt three times a week. Because of her dementia, she encounters her without mouthguards. She couldn't afford an infection.
First photos and texts on the fast-crafted website
The virus is highly contagious, as the story of the sixteen boys from the tour group who celebrated at the beginning of March in an apres ski bar in Ischgl tell the story of this. Eleven of them had become ill.This was at a time when many still thought that the Corona virus was fake news. "It's so unbelievable what's happening, I just have to hold on to it," she said at the time. She first posted photos and reports about how to deal with the pandemic, which her friends sent to her, on Instagram, then she created a website in the modular system.
"Only in hindsight will we be able to evaluate this time.

Barbara Siefken
The central message of the website www.corona-2020.eu is to this day: "Only in hindsight will we be able to evaluate this time.Share your stories! Please send me your thoughts and experiences!Happy with photos."She had edited and uploaded up to six situation al-situation and testimonials in many, many hours.During the first lockdown, she met many people who were happy to tell their stories on the phone or to be able to get rid of them by email.
Documenting contemporary history
The circumstances were favourable for the gathering of time documentation."Everyone was sitting at home," she recalls. "I had time and the impression that I was using it sensibly." She said her two daughters had spent their days with their friends on social media. She said her husband had worked longer hours in the Home Office than usual.
In the interest of the documentary character, she did not further evaluate or censor the articles, says the journalist, tested in the reporting for daily newspapers, travel and women's magazines, as well as radio. In any case, as long as no one is insulted or endangered in the posts, she says.Only extreme claims, which obviously had nothing to do with the reality of life, she withdrew from publication.It was, for example, a matter of assumptions that the Federal Government made its Corona decisions at an altitude of 10 kilometres in an airplane, or that Bill Gates was to blame for everything.
The contributions were about sick and healthy people, about families in lockdown, about overwhelmed health boards, entrepreneurs and restaurant owners who are accepting the crisis with economic losses, or about the cinema owner Bernd Schmitz, who sold popcorn from his own machine without the usual ideas in front of the house.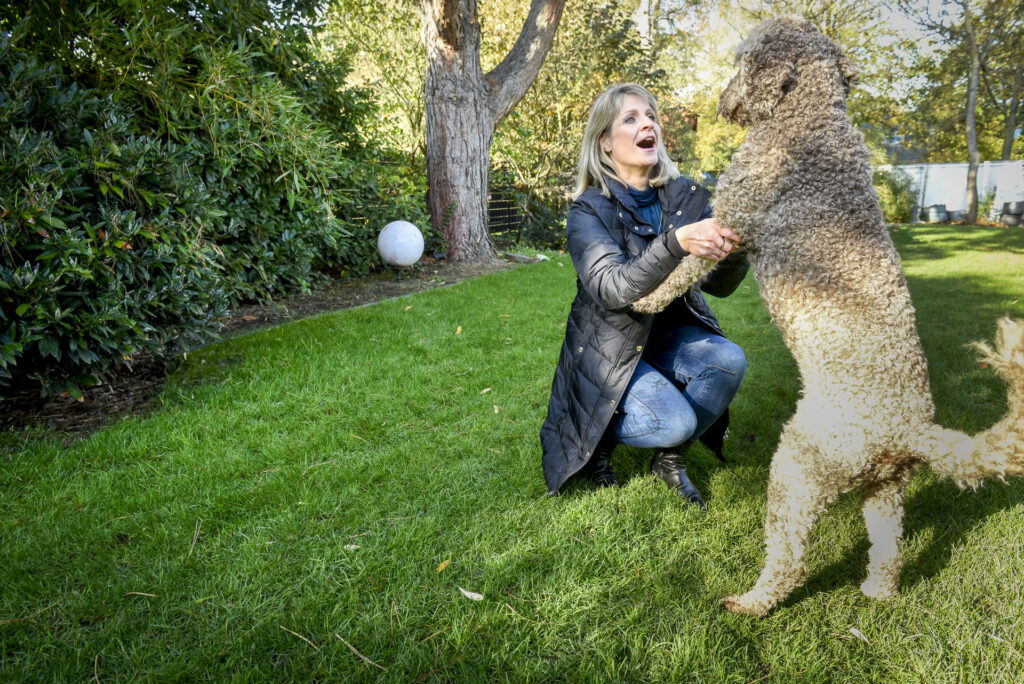 As "Nina" she speaks out herself
They tell of a sky without condensation strips, of hikes on otherwise busy federal roads, of overwhelmed mothers in the home office, cancelled weddings and consecrated people who had to die lonely because there were not enough protective clothing. The chairwoman of the European School's support association has dedicated her own section to a teacher.She herself sometimes speaks out as "Nina" with her own impressions.
In the "Guest Editorial Blatt-Gold" she lets disabled people speak, who otherwise work in the workshops of the Gold-Kraemer-Stiftung. 'For them, a lockdown is a disaster when they can't see their loved ones anymore. They need their hearts more urgently than others," says Barbara Siefken.For some, time had been good, intensified contact with neighbors or family.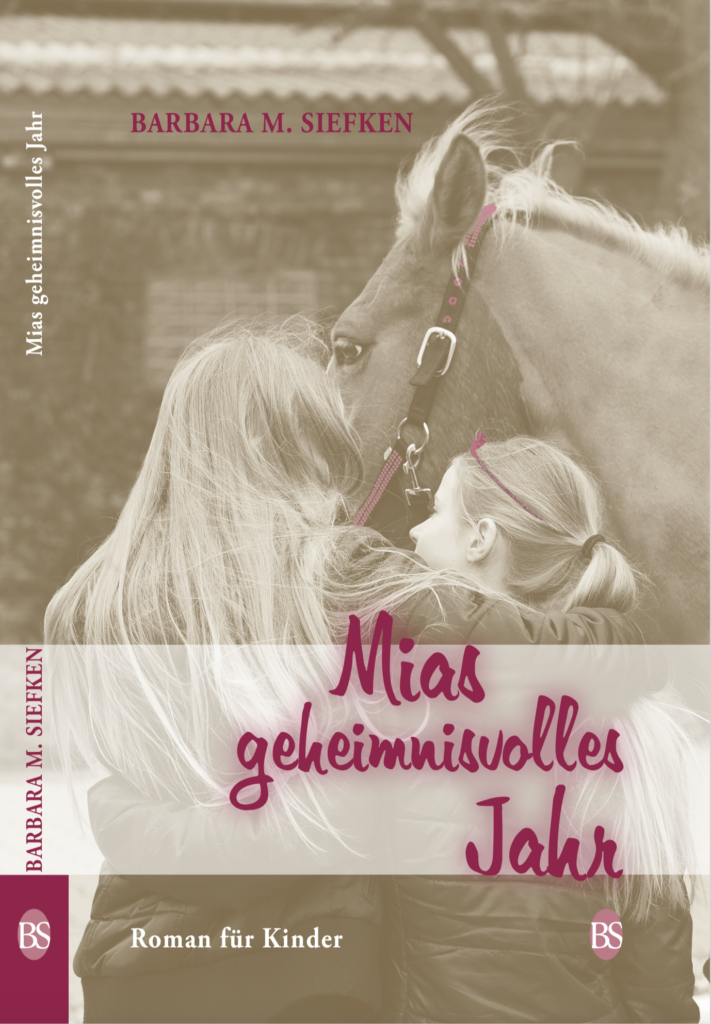 Novel for children:
Mia faces a change of role when she moves with her parents from the Cologne villa with pool to a windswept house in the Sauerland and stands in front of her new classmates in ollen clothes, the flap text for the book "Mia's Mysterious Year" reveals.
The documentation of the first 15 weeks may provide material for an exhibition or a book, says Barbara Siefken. She has already written a book, the novel for children "Mia's Mysterious Year".After an eight-week summer break with the Corona blog, she is now asking for stories again.
The trigger was the local elections. At the polling station, she met two friends of her daughter Karolina, who had volunteered for this task, and the cinema owner Bernd Schmitz with free popcorn for the election workers. Then she realized again how sensitive these "still surreal times" people made for community.One thing also striking, however, is that there is no longer any social consensus, as was the case at the beginning of the pandemic.